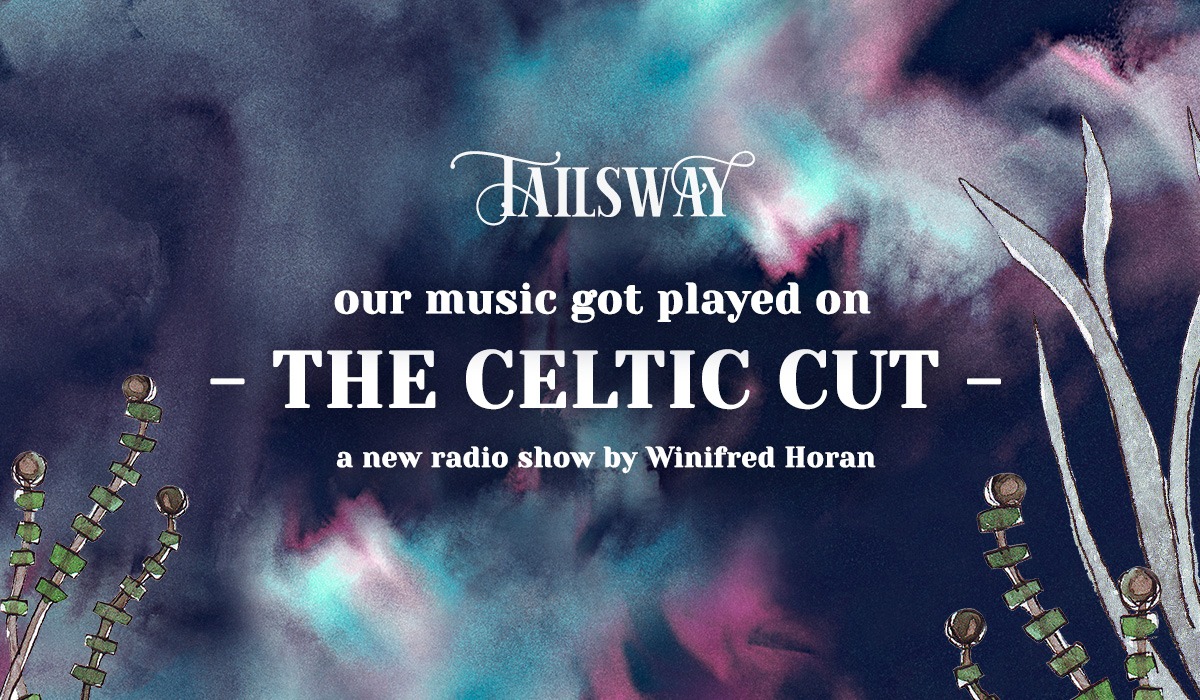 Posted by:

Pernilla Bergman Music

0 comments
Our music on "The Celtic Cut"
We are excited and honored to have had one of our tunes from our upcoming album "Obsidian" played on Bluegrass Country radio station.
The show we are on is called "The Celtic Cut". It's a new cutting edge Celtic music program by the talented fiddler, musician, performer and our dear friend Winifred Horan. She has great passion and knowledge of Celtic music and the Irish tradition.
In her new radio show she will introduce listeners to her favorite Celtic artists. She also introduces newly composed music from across the Celtic World. Read more about Winifred Horan and her new show here.
Win's show is called "The Celtic Cut" and you can listen to it on Bluegrass Country archive player. The show we were on aired Saturday October 10 at 7.00 – 8.00 pm. You should check her show out for a whole hour of astounding Celtic music every Saturday.
Bluegrass Country is a station funded by the nonprofit Bluegrass Country Foundation. You can listen to the station 24/7 streamed online. Or at 88.5 FM if you are in Washington, DC. Every show on the station is hosted by a real person that carefully selects the music. They play everything from bluegrass, old time, classic country and folk to roots and modern Americana. And much more.
Pre-order our new album!
Our album Obsidian is now finished and ready to be printed as CD:s. You can listen to two of our singles here. You can already pre-order the album as a CD and digital download on Bandcamp. For more updates about our music you can follow us on Instagram or Facebook.